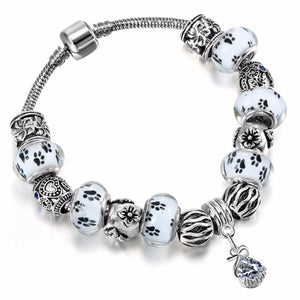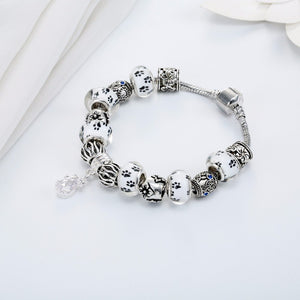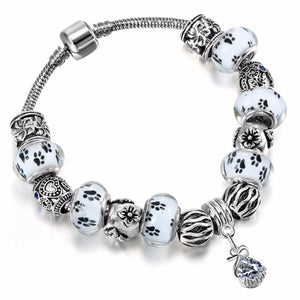 Bracelet, Beaded, Paw Prints with Crystal
Pet lovers will enjoy wearing this elegantly designed snake-chain bracelet. Made from vintage beads and silver-plated zinc alloy metal, this chain features a beautiful crystal centerpiece setting. Notice the white beads encircled in paw prints. Limited stock on this specialty item, so order while supplies last. Includes free shipping!
Includes free shipping and delivery within 5 to 10 days. We do not use any third parties to ship our products. Our family ships directly to customers from our own US-based warehouse.