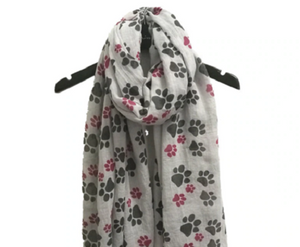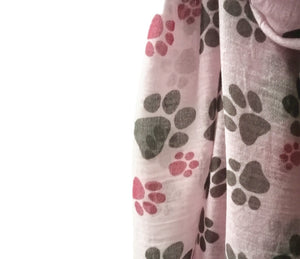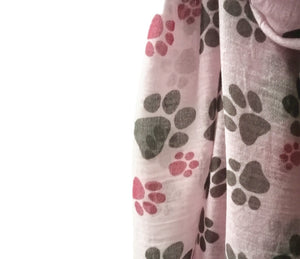 Scarf, Paw Print Design
A lightweight scarf with a paw print pattern for fashionably discerning pet owners. Hand made from polyester and viscose fabric, this women's scarf is over 5 feet in length and perfect for going on a walk. Item color may vary slightly from what is pictured due to lighting and screen differences. Limited stock on this specialty item, so order while supplies last. 
Includes free shipping and delivery within 5 to 10 days. We do not use any third parties to ship our products. Our family ships directly to customers from our own US-based warehouse.