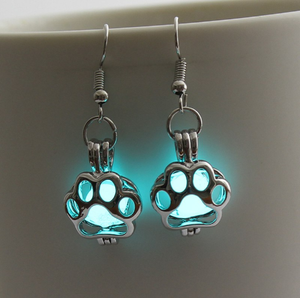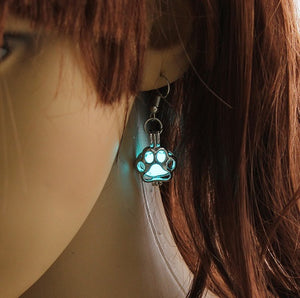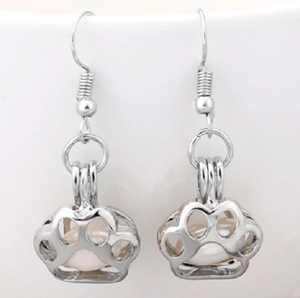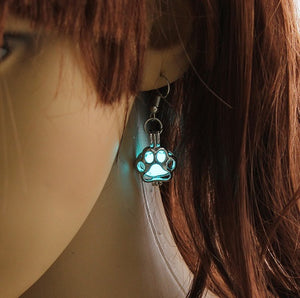 Earrings, Glow-in-the-Dark Paw Prints
What's really great about this pair of alloy metal paw print earrings is that they can be seen during the day and at night. Each one contains a glow-in-the-dark orb! Orb requires exposure to sunlight or other bright light source for several minutes before it can glow. With lengthier exposure to light, the orb will be able to glow even brighter and for longer periods of time. How fun is that?! Limited stock on this specialty item, so order while supplies last. 
Delivery is within 5 to 10 days. We do not use any third parties to ship our products. Our family ships directly to customers from our own US-based warehouse.