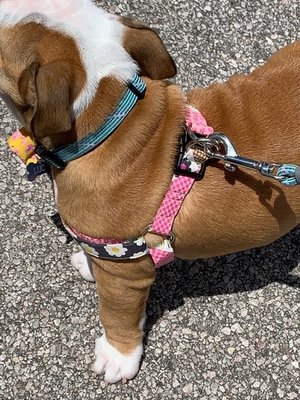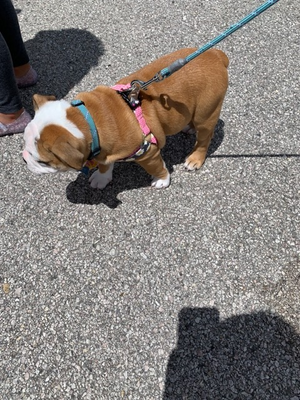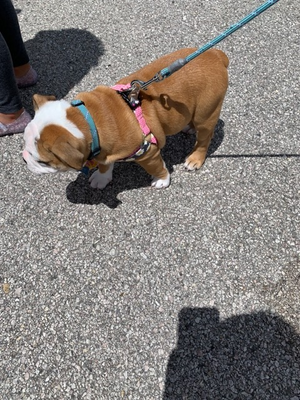 Harness, Dog - Daisy Field
This dog harness from Halzband is handmade with pride and craftsmanship in the USA and comes in our daisy field style. Our fully adjustable design ensures a snug and comfy fit for your dog. Pictured is Lucy, a bulldog puppy, who is wearing this harness. She visited us at a recent event and her mom and dad selected this harness because it can easily adjust as she grows. 
Features of this harness include:
Machine-stitched fabric construction
Quick-release buckle for ease of getting the harness on and off your dog
Dual stainless steel D-rings for leash attachment. Leash not included.
Choice of Extra Small, Small, Medium and Large sizes
Three adjustment sliders to ensure a snug and comfy fit
Handcrafted in Austin, Texas. Spot clean by hand only.
Includes free shipping and delivery within 5 to 10 days. We do not use any third parties to ship our products. Our family ships directly to customers from our own US-based warehouse.