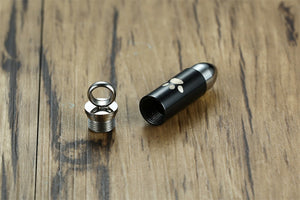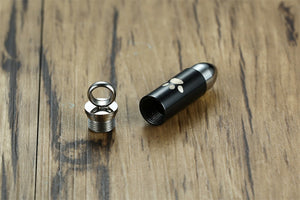 Necklace with Pet Cremation Ash Vial
This necklace features a 20-inch stainless steel chain and pet cremation ash vial. Similar to a cremation urn, this ash vial can hold a portion of your pet's ashes. As long as you are wearing this necklace, you will have the comfort of knowing that your lost loved one will always be with you. Limited stock on this specialty item, so order while supplies last. 
Includes free shipping and delivery within 5 to 10 days. We do not use any third parties to ship our products. Our family ships directly to customers from our own US-based warehouse.