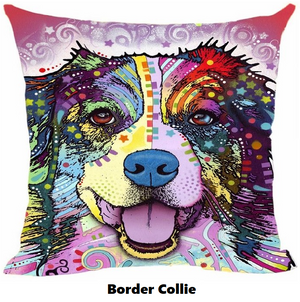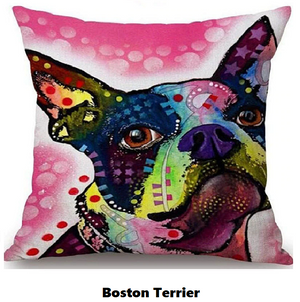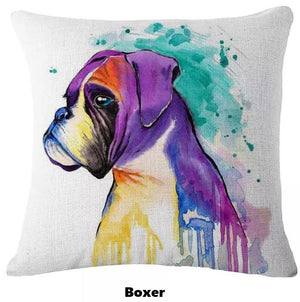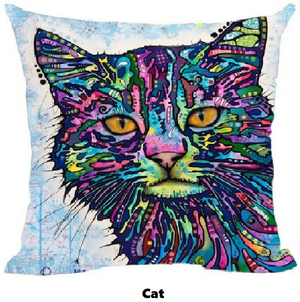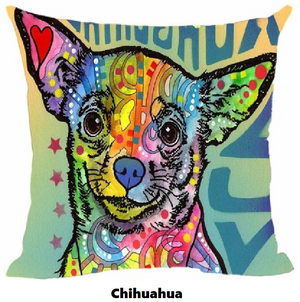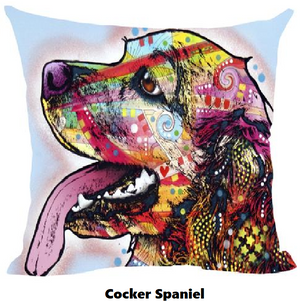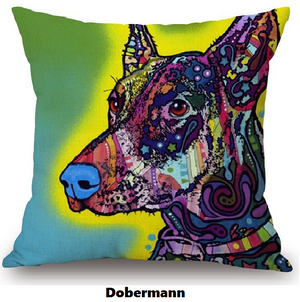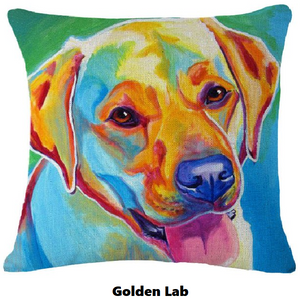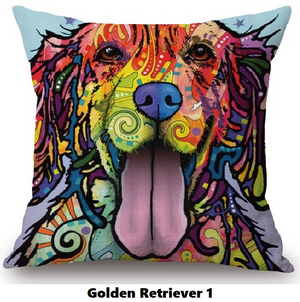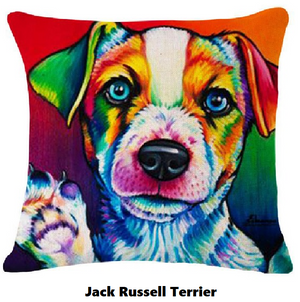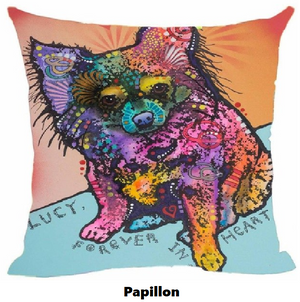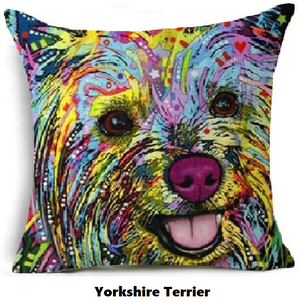 Pillow Cover with Choice of Pet-theme and Optional Pillow Insert
Having choices is good, right? Choose from a variety of dog and cat themed color prints for this decorative, cotton-linen, zippered pillow cover. It's 18 inches by 18 inches (as measured from corner to corner) with an optional pillow insert. Just what you need to add a splash of color for any room in your home! Limited stock on this specialty item, so order while supplies last. 
Includes free shipping and delivery within 5 to 10 days. We do not use any third parties to ship our products. Our family ships directly to customers from our own US-based warehouse.