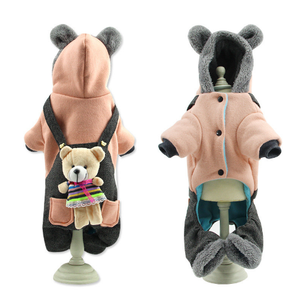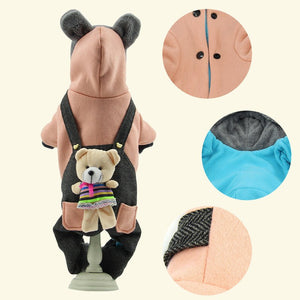 Coat for Dogs, Winter "Bear"
Does your little dog get cold in the winter? This coat may be just what your four-legged friend needs to stay warm. Made from 100% cotton, this snuggly bear outfit fits most small size dogs. Chest size is 15 inches, neck size is 10 inches, and back length (not including the hood and legs) is 9.8 inches. Limited stock on this specialty item, so order while supplies last. 
Includes free shipping and delivery within 5 to 10 days. We do not use any third parties to ship our products. Our family ships directly to customers from our own US-based warehouse.